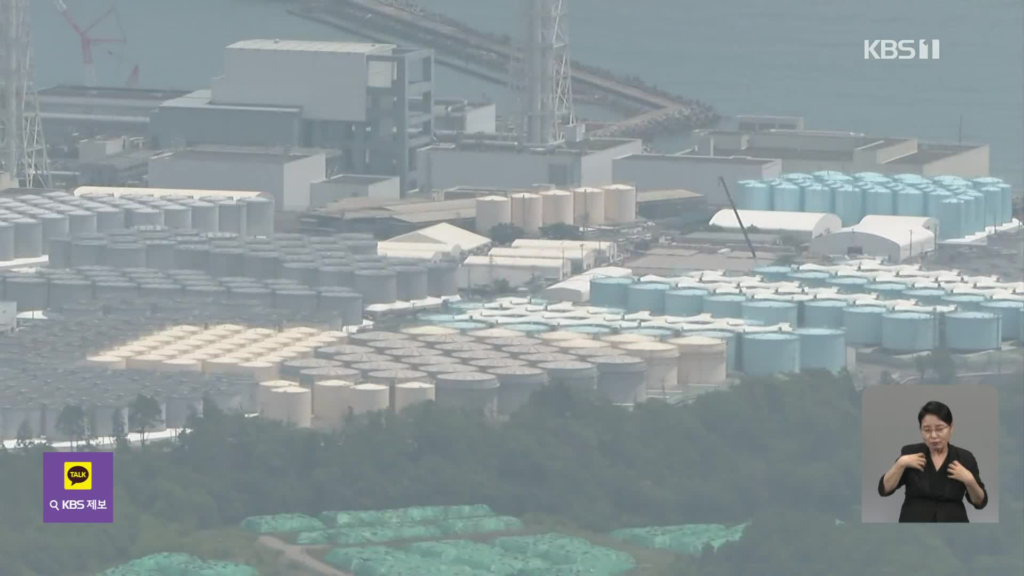 Officials from the Fukushima Prefecture Federation of Fishermen's Cooperatives in Japan have visited the Fukushima Daiichi nuclear power plant for the first time since the completion of the contaminated water discharge facility, local public broadcaster NHK reports.
The visit came at the request of the Japanese government, but the fishermen's federation characterized it as a "routine inspection to check the progress of the plant's decommissioning.
"It is not a procedure to understand the discharge, and our stance against the discharge has not changed," the organization said.
As such, the Japanese government and TEPCO have recently been waging a public relations campaign to convince local fishermen and overseas media that the discharge of treated contaminated water is safe.
Today, foreign journalists based in Japan were invited to the Fukushima Daiichi Nuclear Power Plant to explain how the polynuclear decontamination facility "Alps" works and the safety of discharging contaminated water.
The Nihongeizai Shimbun reported that "Prime Minister Kishida has no foreign schedule in late August and mid-September," and that "he is expected to use the time he is in Japan to work on 'internal affairs' and personnel."
Japan's biggest "internal affairs" issue is the discharge of contaminated water.
It is now widely expected that the discharge will begin in late August.
However, TEPCO reiterated its previous stance on the specific timing of the discharge of contaminated water at a briefing for foreigners today, 먹튀검증토토사이트 stating that "the Japanese government will make a decision after confirming the status of safety and rumor control measures."