Increased discipline for off-court water incidents during National Team call-ups
Revised operating rules, including disqualification from participation in the national team for more than one year.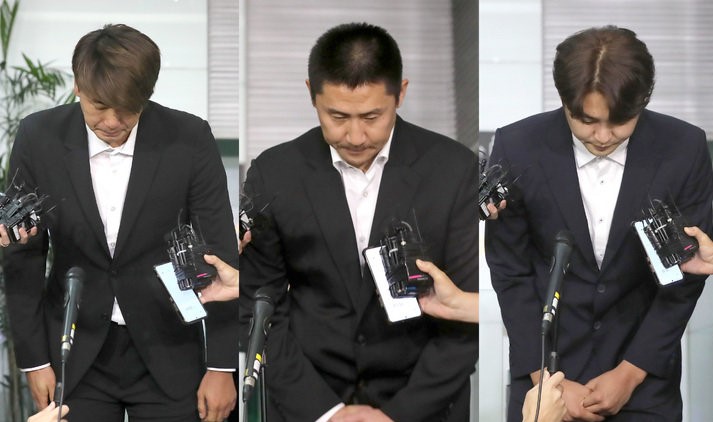 The penalties for misbehavior by national baseball players are getting tougher. The move is aimed at preventing a repeat of the 2023 World Baseball Classic (WBC) drinking scandal.
The Korean Baseball Organization (KBO) revised its national team rules at its third board meeting for 2023 on Wednesday.
In addition to sanctions under Article 151 of the KBO's rules for "impairment of dignity," players who engage in behavior outside of the game during a national team call-up that causes a social scandal will be subject to disciplinary action, including disqualification from participation in the national team for one year or more and loss of national award points earned in the tournament, depending on the case.
This follows the national drinking controversy that erupted last month.
Kim Kwang-hyun (SSG Landers), Lee Yong-chan (NC Dinos), and Jeong Chul-won (Doosan Bears), who competed in the 2023 WBC in Tokyo, Japan, in March, were at the center of criticism after it was later revealed that they had been drinking at an entertainment establishment during the tournament.
In response, the KBO held a punishment committee on March 7. After deliberation, the committee decided to punish Kim Kwang-hyun with 80 hours of community service and a fine of 5 million won, and Lee Yong-chan and Chung Chul-won with 40 hours of community service and a fine of 3 million won, based on Article 151 of the KBO's rules, which refers to behavior that impairs dignity.
This has been criticized as "cotton-batting discipline". However, it was also pointed out that there was a limitation that the grounds for punishment were not clear.
Article 13 of the National Team Operating Regulations states that a disciplinary committee will be held for those who cause social problems, but there is no punishment stipulation, so there was a lack of grounds for discipline.
At the time, the KBO announced the discipline of the three players, stating that it would "thoroughly prepare and work to prevent recurrence in the future by further refining the National Operating Rules."
The revisions to the National Team Rules will allow the KBO to impose a stronger sanction of a one-year ban from the national team.
The loss of reward points, which are rewards for participating in the national team, can also have a direct impact on players.
The point system rewards players who participate in the national team with basic points for each 토토사이트competition and additional points based on their performance. One point equals one day of FA registration.